Archives/ Monthly Archives/
November 2012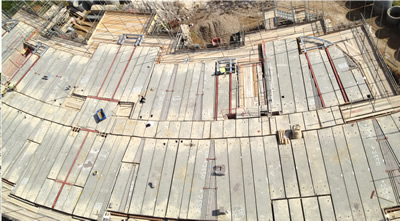 We are delighted to announce that Oranmore Precast Ltd has begun supplying hollowcore for a Leadbitter project which entails the construction of 74 new affordable homes for the over-55s at The Priory in Hungerford. Oranmore Precast Ltd has been awarded the contract by CBS Precast Ltd to manufacture and supply 4600sq.m of 200mm and 150mm hollowcore. With its complex design and shape Oranmore Precast Ltd has been successful in providing accuracy and quality in manufacturing.
Project: The Priory, Hungerford
Client: CBS Precast Ltd
Type of structure: Residential
Precast Elements: Hollowcore
Start Date: November 2012
---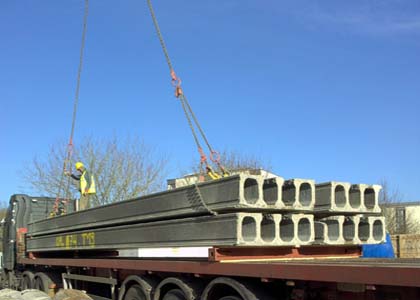 Oranmore Precast Ltd are delighted to announce that they are partnering CBS Precast Ltd in supplying another 400mm Hollowcore project in the UK. The project has approximately 8500sq.m of hollowcore which is due to commence Mid November for a duration of 16 weeks. The General Teaching Accommodation building, which will house two 350-space lecture theatres and other teaching rooms are being built by Main Contractor, Vinci Construction. Once completed, the 80,000 sq ft building will double the number of large scale lecture theatres on campus, allowing up to 2,000 students to use the building at any one time.
Project: Bath University
Client: CBS Precast Ltd
Type of structure: Educational
Precast Elements: Hollowcore
Start Date: November 2012
---