Manufacturing our new 500mm Hollowcore range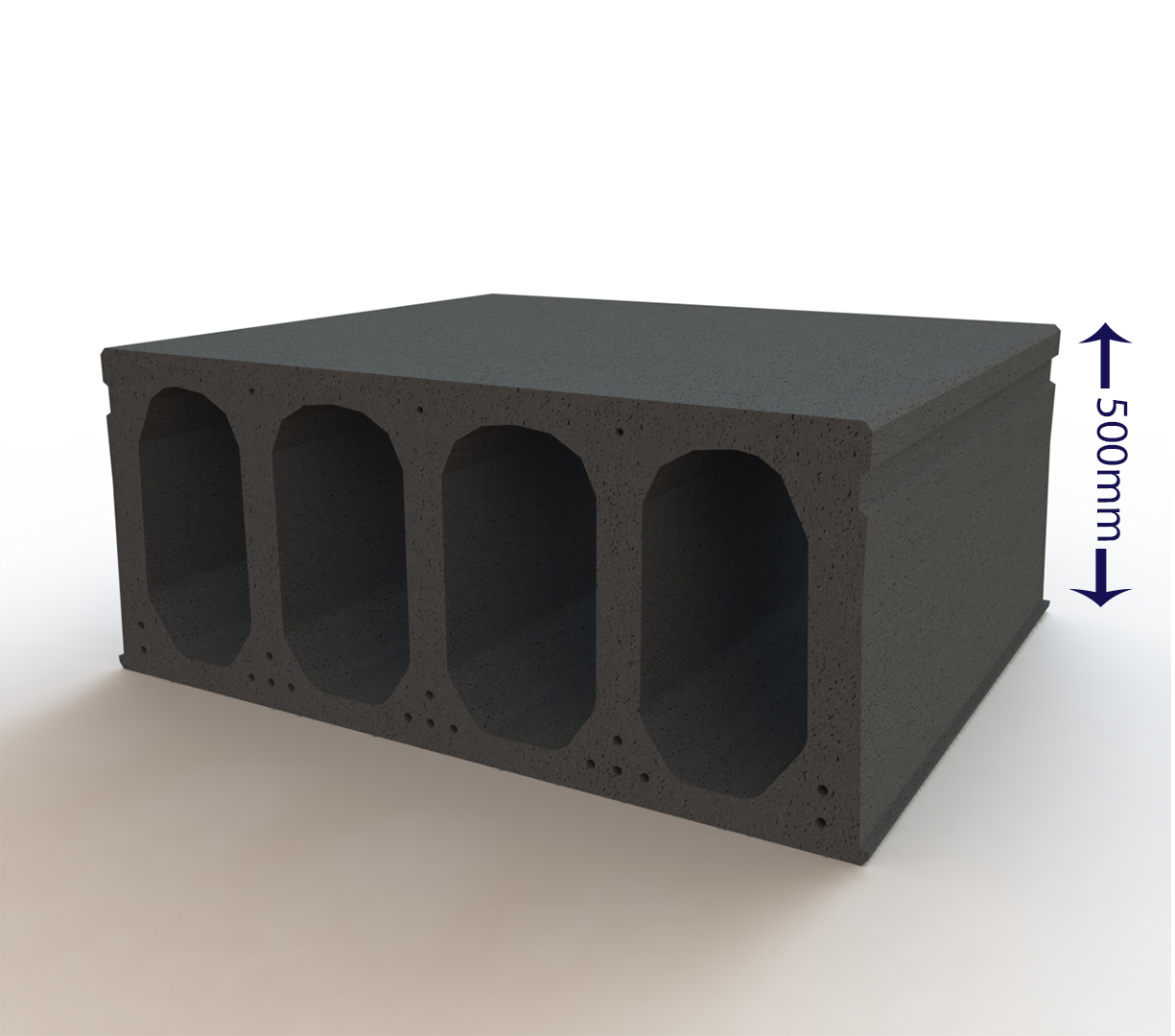 Not many people in the construction industry realise that hollowcore units come in bigger sizes than 250mm. Here at Oranmore we are UK leading specialist in the manufacturing of large depths from 320mm, 400mm and now the latest additions of 450mm and 500mm Hollowcore slab. These large spans allow our customers to achieve clear spans in excess of 16.5 meters, allowing for significant savings.
Typically used in car parks and commercial buildings with exposed soffits.  Oranmore precast guarantee to delivery these units to a high quality and undertake the logistic challenge of transporting units of this nature with ease.